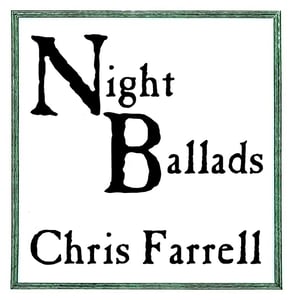 $

12.50
The acoustic album.
12 songs written and performed by Chris Farrell with guest artists Ray Tate, L. J. Slavin, Julianne Macarus, Carol Werbow, Erwin Yasukawa and Victor Sanders.
01. Who Has The Music Now
02. Too Late For Applause
03. Mother Of Mercy
04. Molly's Irish Name
05. Centralia
06. The Night Ballad
07. Last Tooth Of The Moon
08. Ma, Don't Read My Novel
09. Cameron Anne
10. Song For Santiago
11. The Roses Know
12. St. Christopher's Cloud
This one is available on 12" vinyl LP only.